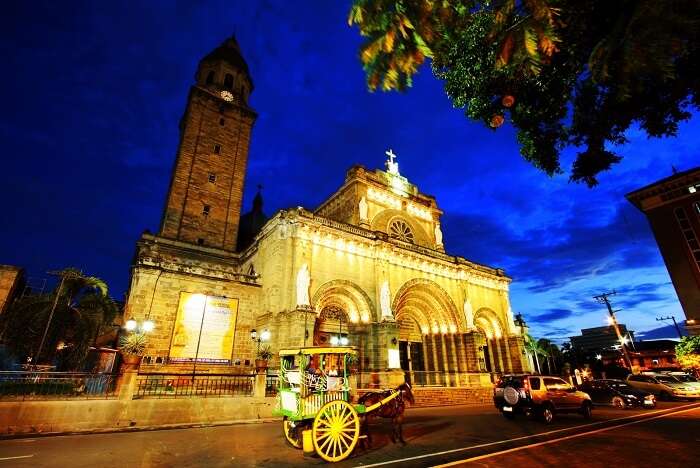 Manila city of Philippines carries great importance and is ruled by many other countries like America, Spain and Japan. All of them have left part of their culture and norms in the city. Apart from the various places to visit in manila like churches and historical places. But it has much more to explore rather than just history. There are many beautiful parks, amusement parks and other tourists attraction just waiting to serve you. You will be bound to fall in love with this city due to its interesting tourist spots, foodie stop and fun activities. 
Moreover, It is the bustling city of the Philippines and its closest cities. So eventually has become a centre of tourism, finance and trade. Being a metropolitan area its trade flourishes within and most of its important imports and export had to pass through the port of Manila. Hence catches great importance for tourism as well as for trade hubs. In this write-up, you will be exploring amazing places to visit in Manila like never before.

1- Rizal Park  
Rizal park is the biggest park in the city that is very dearest to Filipinos due to its historical importance. It is the top best place to visit in Manila. The park was given the name of their national hero, Jose Rizal where he was executed. Today this park is spread over a vast area where there are worth visiting places. Like beautiful ornamental gardens, a central lagoon and ponds with musical fountains, sculptures of historical figures and an Orchidarium. It is also commonly known as Luneta park, the top attractive spot in manila for couples who love to stroll its pretty avenues. You can also find more interesting gossip about this park on the RedDoorz discount code.

2- National Museum Complex
The national museum complex is the most must-visit place in manila, especially for kids. It has several sections including national museum trips, visual art collections, natural history, and ethnography. The Filipinos are amazingly proud of their culture and heritage and you can see them all in this astonishing museum. The interesting point of this museum is that it has no entry fees as the government itself wants people to come across any part of the world. And discover the Philippines' history among the best places in manila.

3- San Agustin Church 
San Agustin church is the oldest church in the Philippines, situated inside the walls of Intramuros. Many local people visit this church to pray and survey. Moreover, thanks to its striking architecture, the interior decorated with historical objects attracts many tourists. Thus, giving significance to Filipino culture and arts. The church is still utilised and lucky are those that can record a glimpse of their wedding. Indeed, it's the best masterpiece that every traveller wishes to visit.

4- Malacanang Palace 
Malacanang palace is an incredibly beautiful spot to visit in manila for couples. Without paying a single penny you can visit this palace for free. The palace is well kept and tourists can visit the presidential museum and library for a better perception of manila since its independence. It is the official residency of the Philippines president and hence carries great importance and thus making it worth visiting.